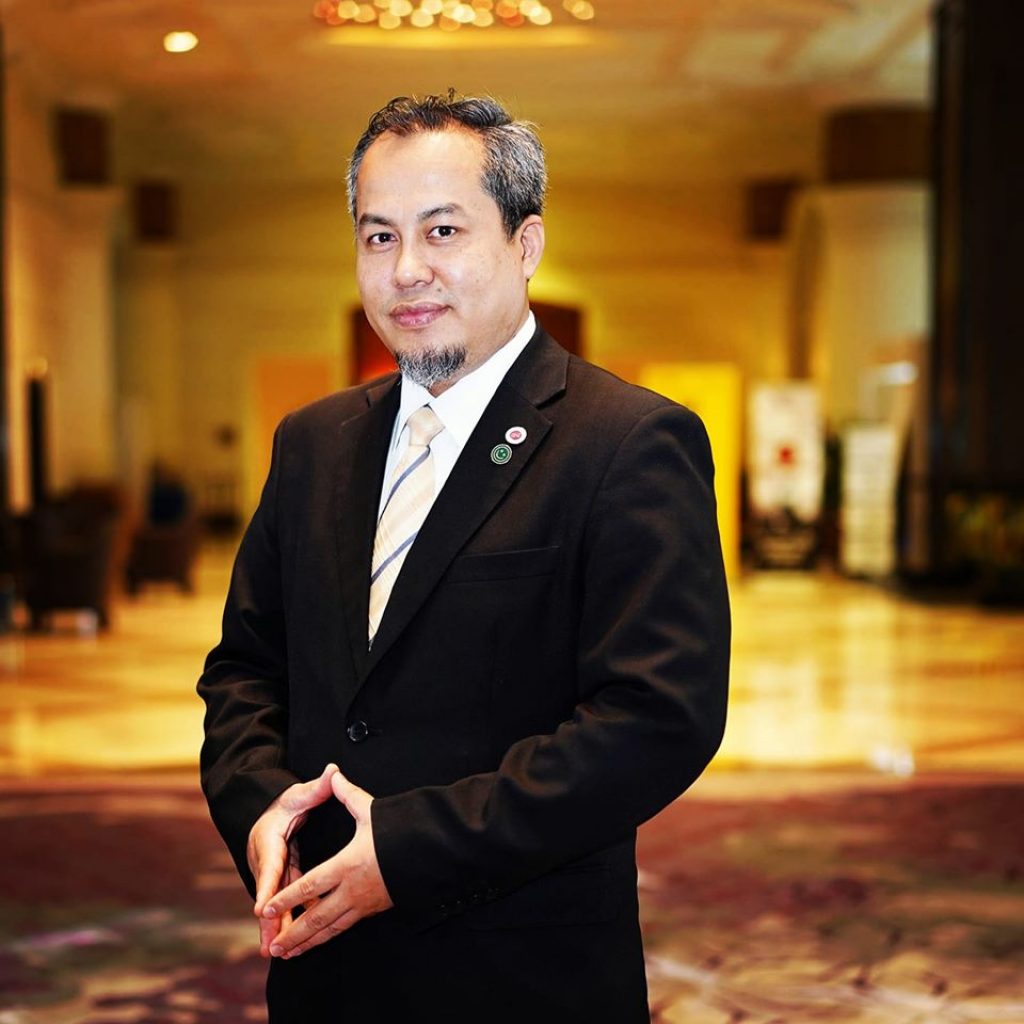 Short profile of SIFUTRADEMARK's founder 👇👇👇
.
– Name : MD AZEZI HUSAIN @ ABDULLAH (LLB HONS & DSLP, IIUM)
– EXPERIENCES : Advocate & Solicitor of High Court Malaya (
17 Years of Experience = 7 Years as Litigator & 10 years as Legal Director in a GOC, IP Consultant, IP Enthusiast)
– Represented Malaysia as official Delegate for UN/Thailand/European Space Agency (ESA) Worskhop on Space Law at Bangkok, Thailand.
– Participated in Round Table Discussion on Updates on Patents in Malaysia, Europe, UK & JAPAN based on impending implementation of TPPA & BREXIT (KL, Malaysia)
– TASK FORCE, PANEL REVIEWER for Deraf Garis Panduan Pengkomersilan Harta Intelek (GP IP) Hasil Daripada Kerja-Kerja Penyelidikan & Pembangunan (R&D), Kreativiti & Inovasi, MOSTI (2016 – 2018)
– IP Trainer/Consultant/Agent for UniSZA, UiTM, APU, UNIKL (MIAT), SME Companies, Artists, Entrepreneurs and etc.
– Speaker for IP awareness (FREE & PAID Awareness programs)
– Author of Short Article in Ruangan Sains & Teknologi, UTUSAN MALAYSIA – Title : "KEPENTINGAN UNDANG-UNDANG ANGKASA", published on 11th Nov 2013 ( http://ww1.utusan.com.my/…/Kepentingan-undang-undang-angkasa )
– Registered Trade Mark agent at MyIPO
– Members of MIPA "Malaysian Intellectual Property Association"
– BNI member (EMERALD CHAPTER)
=====================================
*QUICK INFO ON WHAT WE DO/OFFER*
Hi,
Can you please provide a brief summary on the following:
1. Number of years doing patenting
2. Past IP experience and type of clients, product and industry
3. Your experince with regards to trademark and copyright for:
▪Education programs
▪Softwares
Patent and licensing for:
▪Proprietary investment methodology
=======================
My answers for the above Questions 👆👆👆 as herein below 👇👇👇:
1. 10 Years
2. ATSB, NEQO, UniSZA n etc
3. 10 Years
i) *TRADEMARK* :
– ARTISTS/PUBLIC FIGURE : ACHEY BOCHEY, YBHG. IBU HANIM, MAWI, ANAS TAHIR and etc.
– SME COSMETICS/PERFUMERY & etc : MEERACLE, K-COLLY, CHARMES, CORSEXY, HUSH-HUSH, FIIRA, MYCA, OSHARE, STIELLA, LEAZELLA, FLERR, ROCKABILLY, DELALEA, PLAY COSMETICS, IMANNI SKINZ, ELYARADEL, FIENA BEAUTY, LOLALOVE, XFRESH, OMG MASCARA, PURA (By King Afiq) and etc.
– SME SUPPLEMENT, PHARMACEUTICAL & etc : ANA EDAR, SERAI MAS, MHAMSB (Minyak Herba Asmak Mujarab Sdn Bhd), ASMAK, KAISA, NATURALIFE, C2JOY, D'SPLENDID (International Brand – SINGAPORE), DERMEDICS (International Brand – POLAND), XT-COOL, AFFAN, DOMINANCE, TATESNOW, MARITA, B-JAGA and etc.
– GADGET/TECHNOLOGY : FIX MOBILE, SM MOBILE, TURBO FIX, RAYMIN, AL-IKHLAS, THROWKEYS, VEMS, ATSB, RAZAKSAT, ST LINK, IMAGING, MUVADS, API, D'AMANTE, TV DIANA, SHOPIEVO, TOPIX, AMDACS and etc.
– FASHION/APPAREL/LIFESTYLE : MADRE, QEESEE, INHANNA, SHOEMATIC, SEXYSTEPS, WAFIY, RAWAF, DCC APPAREL, SC SCARFF, FLORA ANGGUN, MVP BASKETBALL, HITFAT, POLISH MASTER, FANTASTIC, OSSEM, WICKEDMUSE, AMRU, VIVACOUS HEART, TWINS, AWEMA, WAWAVILLE, BAWAL HOUSE and etc.
– F&B : SANG PISANG (Brand Owner is an Indonesian Company belongs to MAS KAESANG PANGAREP, Yougest Son of INDONESIAN PRESIDENT JOKO WIDODO), MAMAK (International Brand – UAE), ANIES BAKE HOUSE, NASI KAK WOOK, GORENG PISANG CRISPY (GPC), PINGGAN2, NGOPI, NASI MANGGEY, ILHAM FAMOUS, PUBLIK4, MALISSA, LITTLE TAKO (Takoyaki), WARUNG KITA, DELIEZ, CITARASA KAMPUNG PD, JABAR FRIED CHICKEN, SOLAZAT, MAMAMA and etc.
– IPTA/IPTS & EDUCATION : UiTM, UniSZA, ASWARA (Trainer 4 ASWARA), ANNEMS LEADERSHIP SOLUTION, SALAK, SRA, SPLASHTASTIK and etc.
– OTHERS : HAMBRA DEVELOPMENT, MONTBLEU,ENVEE, AR-RAYYAN GOLD, EKEEN GOLD, TAXI COMFORT, THE IMAGE CREATOR, KH RODONGS, HA HERO AGENT & HB HERO BUSINESS, MUSZLEEM, RBM GLOBAL, SMART CLEANZ, JAMART, JAXER, RED WHEELS, OPAL UNITE, PAWS N TAILS, ARC CLUB, CASAKU, ZASMA, ADSERVE and etc.
ii) *COPYRIGHT*
– AL-KUTTAB : Modul Pendidikan Islam
– JABATAN PERANGKAAN MALAYSIA : Lagu Rasmi JPM 2019 nyanyian oleh ADIBAH NOOR
– AKADEMI MUTAWWIF TRAINING CENTRE (AMTC) : Modul Latihan Umrah
– DR. ABDUL RAHMAN (INSTITUT PERGURUAN GURU BANGI) : PHD Thesis, TITLE : SALAK & MODUL PENDIDIKAN SALAK.
– NEUPULSE SDN BHD : VIRTUAL RUNNING SOFTWARE
– SRA; &
– etc
iii) *INDUSTRIAL DESIGN*
– UniSZA
iv) *IP INFRINGEMENT*
Civil Suit/Action/Proceedings at Court
– TM Infringement : NASI KAK WOOK
– TM Infringement : GORENG PISANG CRISPY (GPC)
– TM infringement : MEERACLE
– TM Infringement : K-COLLY
– TM Infringement : PUCCI (Defence Counsel)
– TM Infringemenr : SUBWAY (Defence Counsel)
– COPYRIGHT Infringement : Surat Jemputan Siri Kembara Pengajian Tinggi Malaysia by Excellent Group
v) Investment/Business Methodology and Strategy
– MEERACLE : Since 2016 we've started giving advise on biz strategy and legal compliance (we prepared all legal documents and agreements). Now, we are really proud of their magnificent achievement 🤩
– AMTC
– MARY JARDIN
– KOPI AL JANNAH (AJGM)
– etc (some of TMs we cant disclose now due to CONFIDENTIALITY issue as we are in the midst of registering the same at MyIPO)
NOTE : Surely anyone see this picture will be amazed of this outstanding masterpiece 🤩. Anyone need a PROFESSIONAL and TALENTED/EXPERIENCED Photographer & Videographer, you may contact my great friend Mr. @aizuddin 😊.